Hi, I am lucky to have two bikes at the moment.
2008 Suzuki GSX1400
2012 Honda ST 1300
Attachments

FB_IMG_1584833678748.jpg (44.59 KiB) Viewed 9039 times

FB_IMG_1584833844253.jpg (26.09 KiB) Viewed 9039 times
Graham Hart #12131
Leith TAS
Your missus's bike is sexier.
Paul Butler #17758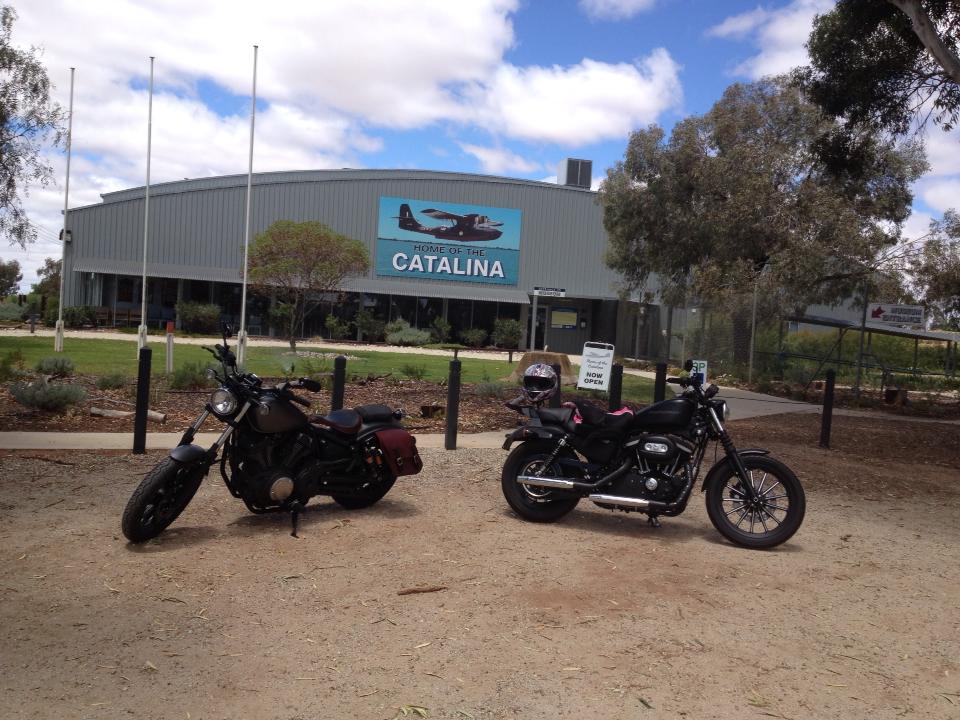 My Yamaha Bolt, and Julias (now sold) Sportster at Lake Boga's museum.
Paul Butler #17758
The bmw k1200r
Attachments

IMG_20200317_195932.jpg (214.15 KiB) Viewed 9031 times
I agree, and it has won best sports bike at 3 AGMs, Maryborough, Alice Springs and Launceston. MH was going to enter it in tge Lismore show&shine too.
Graham Hart #12131
Leith TAS
The mighty MT01
Attachments

FB_IMG_1582353093515.jpg (55.93 KiB) Viewed 9026 times

With daughter Leah on the back.
My do-everything bike. (When you only have one, it has to be versatile.)
Ken Wagnitz #21315
My 2016 Indian Roadmaster.
Attachments

20210203_152929.jpg (2.67 MiB) Viewed 2221 times
With spare helmets in the background, I see.

Ken Wagnitz #21315
I've recently purchased a Honda VT750C. Photo when I take delivery.
Almost Normal Spook #4793